At RONIN, our tagline encapsulates our approach: 'We get people, real people, real data.'
We take great pride in our commitment to delivering high-quality, authentic data. This achievement is made possible by the talented individuals who form the core of RONIN. Today, we invite you to meet our people and learn more about the individuals behind our success.
What's the most rewarding part of your job as a learning and development manager?
The most rewarding part of my job is being part of developing people. I love helping people and get satisfaction from seeing others improving, knowing I've had a small part to play in training and mentoring others. 
How do you stay current on the latest trends and developments in learning and development? 
I am a member of the CIPD (Chartered Institute of Personnel and Development), and read posts, reviews, newsletters and listen to podcasts. Joining in with forums allows me to connect with other L&D professionals to discuss topics and support each other. I attend their annual 'Festival of work' event to meet in-person with L&D providers and attend talks. These events are well attended and allow me to network in person, as well as hear achievements across the industry. 
What are some of the most challenging obstacles you've faced when designing a learning programme, and how did you overcome them? 
The most challenging obstacle when designing a learning programme is the time it takes to create them. Most people don't realise the work involved from defining the objective, getting buy-in and ensuring the brief is met. People see the materials I've created and apply the learning through the exercises I've created, and don't see the pre-work involved and the continual updates after gathering feedback. To overcome this, I work with SME (subject matter experts) to create the material and ensure the objective is met, setting expectations as well as defining roles and responsibilities for those I'm working with. 
Can you share a success story of a training programme you've developed that had a significant impact on RONIN? 
As part of the MRS (Market Research Society) we need to abide by the Code of Conduct, and a document is handed out to all new hires to read. You can imagine reading a 22-page document is not enthralling. I created a training programme consisting of documentation, quizzes, and discussion session to encourage employees to read the Code of Conduct and apply the knowledge gained. This has become part of the onboarding process and provides great insight into our industry and the principles we adhere to.
How do you ensure that the RONIN training programmes you develop are engaging and enjoyable for employees?
Any training must be developed appropriately for the audience and topic. It's not good telling someone how to plant a tree and not get them to dig a hole! Learning should be fun, and people forget that, so I provide a blended approach that is suitable for the topic and audience. Applying the learning is vital and exercises play an important role in engagement. There is no one answer to training and it's ever evolving. 
What's the most unusual or creative training method you've used, and how did it work?
Getting staff to build a Lego model! Sounds simple except they were split into groups where each group had partial information about the model they had to build. They had to work together to pass information between groups to work as a team. It was a fun exercise, some people taking it seriously at first, then as more information became available, they understood the purpose of working together as a team.
If you could learn a new skill overnight, what would it be and why?
Well, I could be interesting and say fly a plane, but I've flown a glider and that's been ticked off my bucket list. So, I'd say overnight if I could know about horticulture, it would be a great asset to planting up my garden.
What's the best piece of advice you've ever received, and who gave it to you? 
Be yourself, be positive and try your best. From my mother, her advice is always the best. Thanks mum.
What's the most interesting or unusual hobby you have outside of work? 
Interesting hobby, that'll depend on who you talk to! My husband encourages me to take part as it gives him a movie night once a week! I play darts in a local pub league. We have won the trophy on many occasions, never for the summer league! It's a good night out with the girls and we have a laugh every Wednesday night.
If you could have a conversation with your younger self, what advice would you give?
If you are finding it hard to make a decision, seek advice, listen to others, and make your own decision. Then no matter if things turn out well or badly you have tried your best and you will learn from making your own mistakes.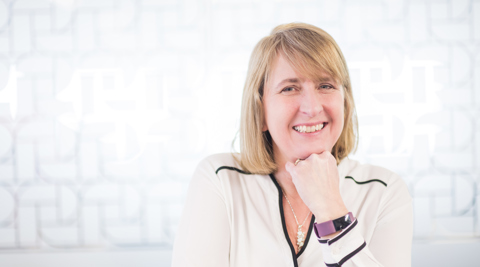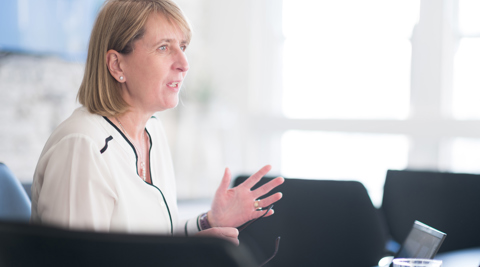 Back to top