Methodology's strategic impact
Discover the power of tailored & effective approaches
We specialise in recruiting participants for a wide range of research studies, including:
Quantitative Studies We offer recruitment for studies conducted online, via mobile platforms, or through telephone-assisted interviews.
Qualitative Studies Our services extend to recruiting participants for various qualitative research methodologies, including:
Focus Groups Whether you prefer in-person or online sessions, synchronous or asynchronous discussions, we can help you assemble the right group of participants for your study.
In-depth Interviews (IDIs) We excel in finding suitable candidates for one-on-one in-depth interviews, tailored to your research needs.
At our core, we employ a diverse set of recruitment methods to ensure you get the participants you need for your research project.
At RONIN, we prioritise sample and recruitment with deep expertise in any and all research methods.
Research methods
We work closely with you to understand your unique research objectives and tailor our methodologies accordingly. With our in-depth understanding of the B2B landscape, we can ensure the right methodologies to deliver high quality data you can rely on.
In addition to recruitment, as a market research firm, we are experts in
Survey programming for online or CATI
Question design and survey optimisation for complex audiences
Focus group moderation (in language with transcriptions services)
Interviewing B2B audiences that require advanced skills and interviewing subject matter expertise.
Global Research projects that require adjustments from country to country.
Delivery of transcripts and data associated with your project.

Whatever the project we specialise in upfront participant quality which is designed to maximise respondent engagement and overall data quality. 
Dairy farmer in the USA
Farm owners and managers with target quota by number of dairy cows from 40 to 2000. Location targeting in Wisconsin, New York state, Pennsylvania, Minnesota & Michigan. All targeted sample by RONIN by location and size of farm. 20 minute interview.
5 states targeted
250 interviews with subsets by size of farm
Dairy farmer in the USA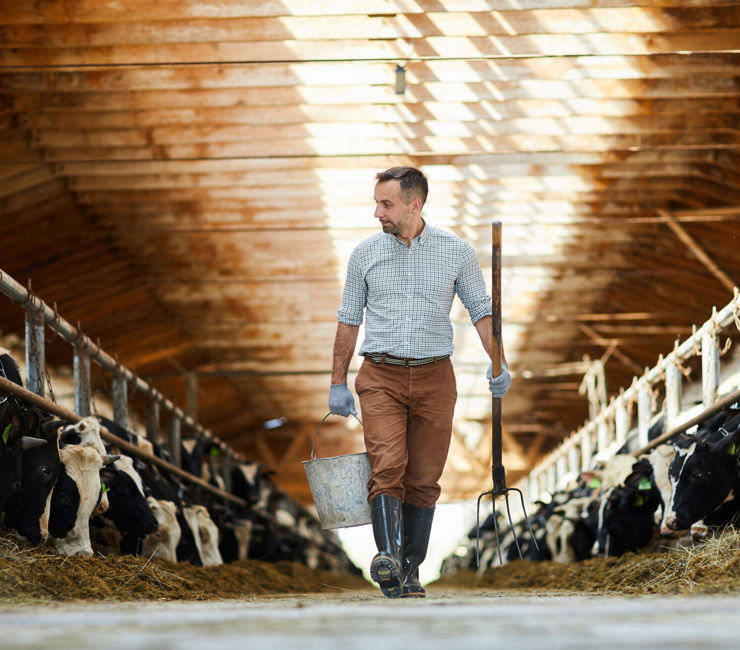 Reach out to one of our experts to find out more
From healthcare to IT, B2B to customer experience, we find and engage people from different sectors around the globe and can support with your next research project.
Get in touch
Back to top