At RONIN, our tagline encapsulates our approach: 'We get people, real people, real data.'
We take great pride in our commitment to delivering high-quality, authentic data. This achievement is made possible by the talented individuals who form the core of RONIN. Today, we invite you to meet our people and learn more about the individuals behind our success.
What's the most rewarding part of your job as International Projects Consultant?
The most rewarding aspect of my role is helping clients find solutions to their research needs. Large-scale studies with hard-to-reach professionals can be a daunting task at times, so untangling my client's challenges and facilitating interviews with high-end decision-makers is enormously gratifying. Strategic Qualitative Research is something we specialise in, so playing my part in that story is certainly exciting.
What was your journey to your current role?
Like a lot of the research team at RONIN, my journey began wearing a headset in the booth of a CATI Centre. Having the experience of being an interviewer myself has given me a unique level of practical insight which has proven beneficial for me in my current role. I know how hard it can be - developing sample, building appointments, trying to charm a receptionist before he's had his morning coffee! So helping the team from the ground up is one of my areas of expertise that helps me deliver CATI projects on time and on budget.
Can you share a success story of a market research study RONIN conducted that had a significant impact?
That would have to be the Annual Survey of Refugees for the Office of Refugee Resettlement in the U.S. This is a multi-language piece of research that RONIN has run yearly since 2016. It requires 1500 completes across 20 languages per wave, and some of those languages are only spoken by as little as 2000 people across the entire UK! So finding, recruiting and training interviewers for this study was almost a study within itself. We managed to field every language by looking beyond the usual ad posts on "Indeed" and "Gumtree" and actively reached out to churches, restaurants, sports clubs and other "cultural hubs" to unearth these unique language speakers. But, as difficult as this process may have seemed in the beginning, the extra work was absolutely worth it in the end.
What's the most unusual or creative market research project at RONIN you've worked on? 
Definitely the Annual Refugee Project again. Getting the chance to work with Interviewers and Participants who come from a wide range of cultures across the globe was an enlightening experience. We've helped run the project for 6 years now and facilitating studies that give voice to vulnerable people is an enriching aspect of my role and the work we do at RONIN.
If you could learn a new skill overnight, what would it be and why?
How to surf! As soon as people hear my Australian accent they ask if I can surf. So, yeah… I've been lying to everyone for nearly half a decade. Luckily there are no beaches in London.
What's the best piece of advice you've ever received, and who gave it to you?
"Build your own furrow" – were the words (among others that I can't write here) that my grandfather said to me after I fell off (and totalled) a brand-new dirt motorbike while mustering cattle on his farm. I crashed it because I was foolishly trying to keep up with my two older cousins who were both raised on the property and could ride like professionals. A concussion and a night in hospital would later punctuate a memorable lesson that you shouldn't follow others blindly… particularly at 50mph.
What's the most interesting or unusual hobby you have outside of work? 
Well, I have a Masters in Screenwriting, so I guess my hobby now is writing speculative screenplays for Film and TV. So, if anyone is reading this and wants a half-baked B-grade horror or sci-fi script, do let me know.
If you could have a conversation with your younger self, what advice would you give? 
Stay away from motorbikes.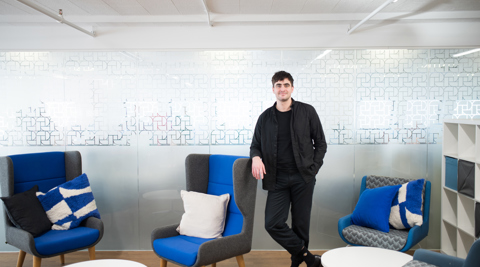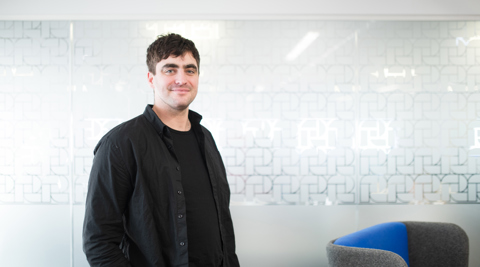 Back to top