Beyond borders, instant insights: RONIN Edge
At RONIN we are prioritising participant quality, data security, and continuous learning, our proprietary internal platform RONIN Edge enhances the research process, delivers accurate insights, and drives ongoing improvement.
Participant quality and trust: At the heart of RONIN Edge is a vast database of over 400,000 verified business professionals across 40 countries and counting. These participants willingly opted in to contribute to future survey research, demonstrating their genuine interest and commitment to providing valuable insights. Using a range of validation methods to ensure the highest standards of quality and trustworthiness in the collected data, we can deliver accurate participant profiles.
Leaders & Experts
400k + Verified Professionals
1.5 million Organisations
40 Countries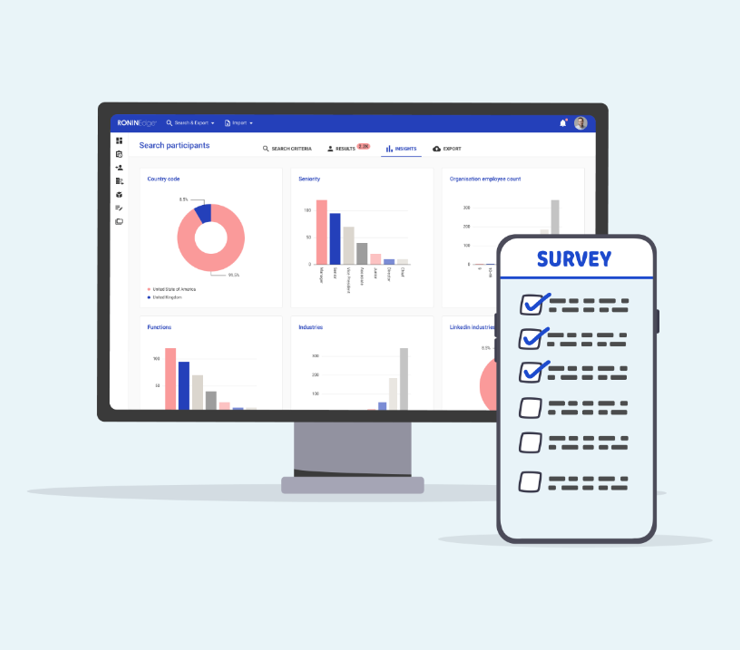 Who is the right audience for your research?
At RONIN, we understand that in B2B market research, success hinges on pinpointing the right audience. The people who make up your audience are real people within sectors that are notoriously challenging to penetrate, are precisely who we gain access to. Our experience spans tech developers, portfolio managers, farmers, politicians, and beyond.
Start your project today
Back to top